Start Your Journey to Financial Success Today!
Subscribe to The Show
A Podcast on Building Wealth, Side Hustles, and Reaching Your Goals
View Episodes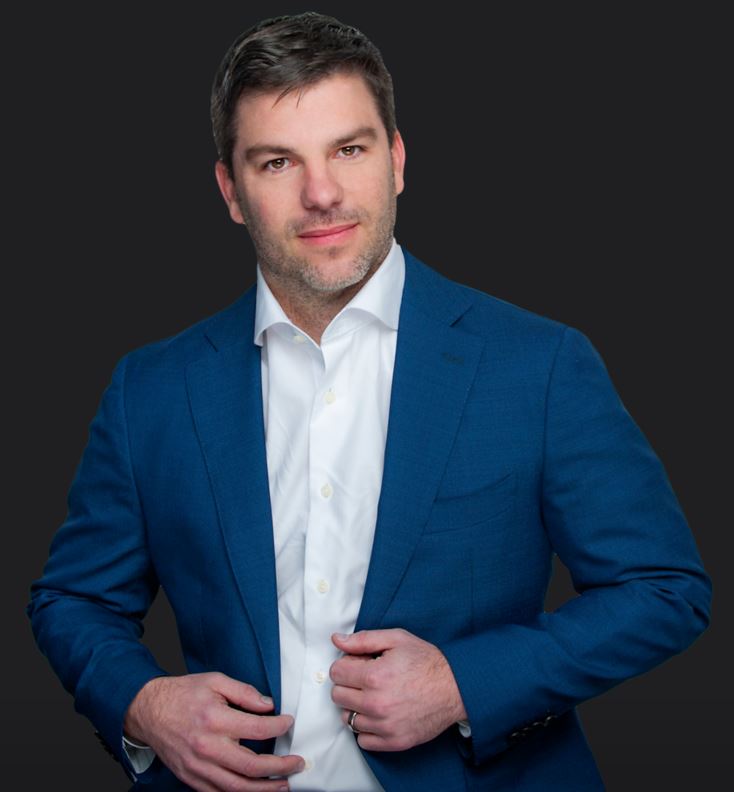 About Me
Welcome to My Podcast
Joel Farrell, Area Manager for Fairway Independent Mortgage, has been in the mortgage industry since 2006. With his experience as a real estate investor and entrepreneur, Joel launched "Strive for 25" in 2019 to provide personalized guidance on saving and investing.
Read More
Be on the Podcast🎙️
Subscribe & Listen
Popular Episodes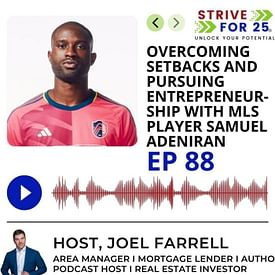 Professional soccer player and entrepreneur Samuel Adeniran takes center stage i...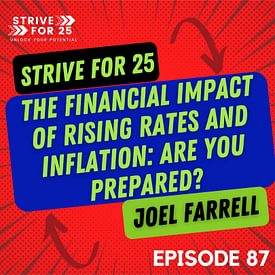 In this episode, Joel dives deep into the critical financial factors that are af...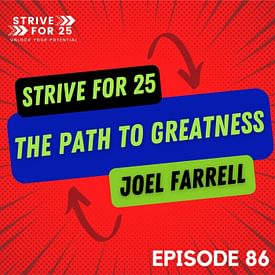 In this episode, Joel delves into the question: Can a person achieve greatness w...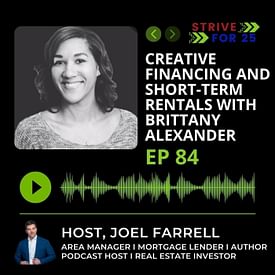 This week on SF25, join us as Brittany Alexander shares her journey of building ...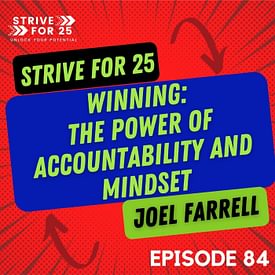 Discover how the mind's relentless focus can shape success and push you beyond y...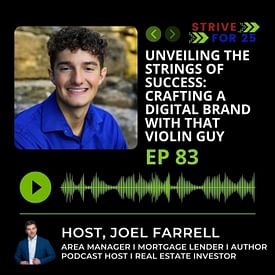 Meet the renowned That Violin Guy! This week he shares his journey as a content ...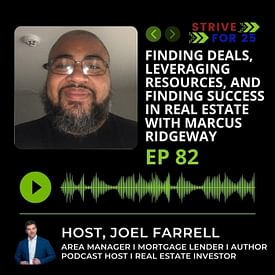 Don't have credit or capital? Don't let that stop you! Take action today and fin...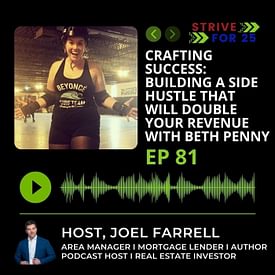 Would you like to increase your income by over $1000 this month? The Wonderful B...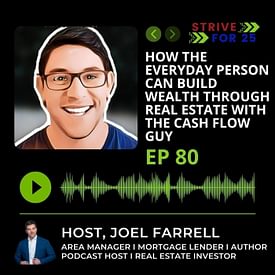 The Cash Flow Guy, a real estate investor and CPA, shares his journey to financi...
Click Here to View Our Blueprint to Financial Toughness
Feedback From Listeners
Reviews
Apple Podcasts
Amazing Content!!! Lots of knowledge
Really great show!
Apple Podcasts
Amazing show!
I am so glad I came across this show! I've taken so many actionable and practical nuggets of advice to implement. Love tuning in!
Apple Podcasts
Good job not letting fear and doubt stop u
Note to self
Our Sponsors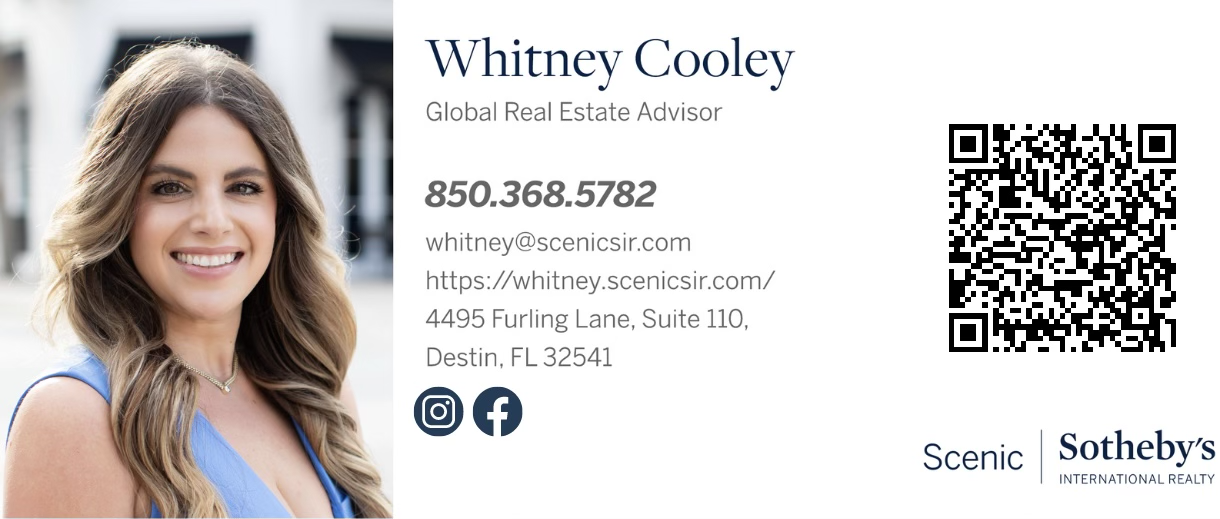 Become a Sponsor